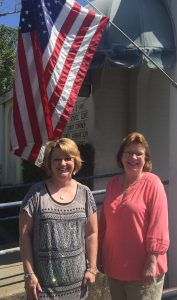 Our Goal:
To locate all of our local Veterans, and to make sure that all are receiving VA entitlements.
Our Mission:
To honor Mississippi Veterans and their dependents through superior service, care, and assistance.
Listed below are a few services we offer:
Help acquiring pension and compensation for the veteran/ widow(er)
Nursing home care at our state veterans nursing homes
Health care through the VA in Jackson
Hearing aids and glasses for all veterans
Grave markers or medallions for veterans graves
Work with Local business Community (Salvation Army, local health clinics, local pharmacies) to assist with veterans clothing, medication, healthcare until they are set up and approve in the VA system.
Help veterans locate services or training to help them become functioning members of society upon being released from the judicial or mental health system.
For more information Contact Connie Hoover or Kameye Smith:
Phone: (601) 428-0467
515 North 5th Ave Laurel, MS